Spain is one of the most popular tourist destinations in the world and for very good reasons. Spain has a lot to offer, with plenty to see and do.
From epic beaches and islands to breathtaking mountains, beautiful national parks to world-renowned cities.
Not to mention the huge amount of history and culture that Spain has that are unique in every region across the country!
So, if you're planning a trip to Spain, you certainly have a lot to choose from. So much so, that it can be overwhelming!
And here's the thing – you're not going to be able to see everything in one go.
Even if your trip to Spain is a long stay, you still wouldn't have time to see all of the major places, because there is simply too much!
The question, therefore, is what to see. If it's your first time visiting Spain, what should you choose to explore?
Well, it kind of depends on what kind of thing you want to see and what your personal preferences are.
We can't choose a single top place to visit in Spain because everything is somebody's favorite!
Instead, we can help you out by providing you with a list of some of the top places to visit in Spain, if it's your first time there. That way, the options are narrowed down and it will be easier for you to choose!
Does that sound good? Then let's get right into it!
Top 9 Places To Visit In Spain If It's Your First Time 
As promised, here are the top places we recommend visiting if it's your first time in Spain!
1. Alhambra, Granada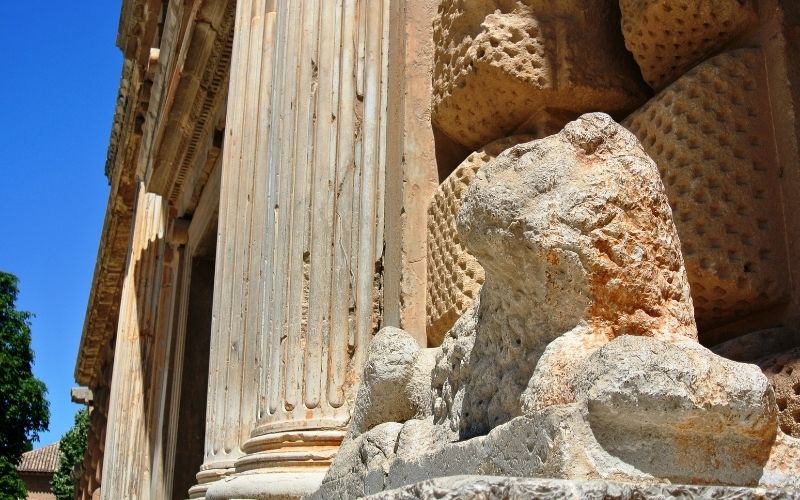 Located in the city of Granada, in Andalusia, the Alhambra is a world-famous palace and fortress that has been classed as a World Heritage Site by UNESCO.
It is the main thing to see in Granada, and it is the best example of Moorish art and architecture in the world.
The influence is a combination of Christian and Muslim and the visit includes not only the various buildings but also the vast gardens and viewpoints.
It is a full-day visit if you want to see it all and it is best to have a guide to better appreciate all of the details. We also recommend seeing it at night, when it is lit up!
2. Sagrada Familia, Barcelona
Barcelona is full of things to see, but one of its most iconic sites is by far the Sagrada Familia, a temple church designed by the world-famous architect, Gaudi.
Construction began back in the year 1882 and it remains unfinished to the present day with plans for it to hopefully be completed by 2026.
Nevertheless, you are able to enter and visit all of its main sections and the modernist art is truly breathtaking and unique.
If you do visit, we recommend booking a ticket in advance, as it is one of the most popular tourist attractions in Spain!
3. Real Alcazar, Seville
The Real Alcazar, located in the city of Seville, in Andalusia, is yet another UNESCO World Heritage Site from the south of Spain.
Much like the Alhambra, it is a perfect example of the unique Moorish style that Spain boasts of, with beautiful architecture and art that you are guaranteed to enjoy!
The highlight of this place is the opulent gardens, perfect for immersing oneself in history and picturing what royals would feel like back in the day.
There are also many exhibitions and cultural events that are hosted here, so it is worth checking the calendar for what will be available during your visit!
4. Plaza Mayor, Madrid
If you don't know what city to visit, when you first plan a trip to Spain, we would recommend going to Madrid.
It is the capital and heart of the country and it has many beautiful places to discover.
One of these places is the Plaza Mayor. It is the main square of the city, built back in the 1300s and the heart of Madrid.
The architecture and art of the square are well worth the visit in of themselves, but the main reason we recommend visiting this place is that it is the best way to experience the busy everyday life of locals, as well as encounter all sorts of activities and tourist opportunities.
Not to mention that from this square, you can take a walk and end up seeing many other of the impressive sights of the city, so it is the perfect starting point to get lost and enjoy a full day of exploration!
5. Cathedral of Santiago de Compostela
If you have heard of the city of Santiago de Compostela, in the north of Spain, you might have heard of the famous pilgrimage of the Camino de Santiago.
This is by far one of the most popular pilgrim routes, which goes from the south of France, all through the north of Spain, to Santiago.
In fact, this route has been historically important in many ways and it was the way in which a lot of art and culture was traded between France and Spain!
But anyway, the route ends at the cathedral of Santiago de Compostela, which showcases a unique mix of styles, including gothic, neoclassical, and baroque.
The cathedral itself, and its surroundings, have been a UNESCO World Heritage Site since 1985, and is well worth the visit!
6. Royal Palace, Madrid
The Royal Palace, in Madrid, is one of the main tourist attractions of the city that we cannot recommend enough.
It dates back to the 9th century and the amount of wealth it features within is absolutely breathtaking.
From the architecture to the art and pieces by some of Spain's greatest artists, it is a tour full of wonders.
This palace is also still the official residence of the Spanish monarchy in the present day, although it is only ever used for special events and important meetings.
The rest of the time, it is open to the public. Therefore, we recommend booking a ticket in advance as it is incredibly popular!
7. Aqueduct, Segovia
The aqueduct in Segovia, in Castilla and Leon, is the best-preserved Roman aqueduct in the world (and one of the best Roman ruins in Spain), so it is definitely something to visit if you're interested in significant historical monuments and constructions.
It is 14km long and 28.5m high, with 163 arches in its architectural design.
It has been declared a World Heritage Site by UNESCO, along with the entire old city center of Segovia and it was originally built to transport water to the city, from a spring located 17km away.
It is impressive to see in person and you can also then explore the surrounding area for many more wonders and some beautiful views!
8. Prado Museum, Madrid
Spain has many museums of great cultural and historical interest, but if we had to pick one to recommend, we would have to go with the Prado Museum.
Located in the heart of Madrid, this museum has the largest collection of Spanish paintings, featuring some of the most historically significant artists of the country, such as Picasso and Goya.
The collection ranges primarily from the 11th century to the 18th century, but there are also plenty of other exhibitions.
If you love art, this is a place you can't miss, as the museum is considered to be one of the best in Europe!
9. Bellver Castle, Palma de Mallorca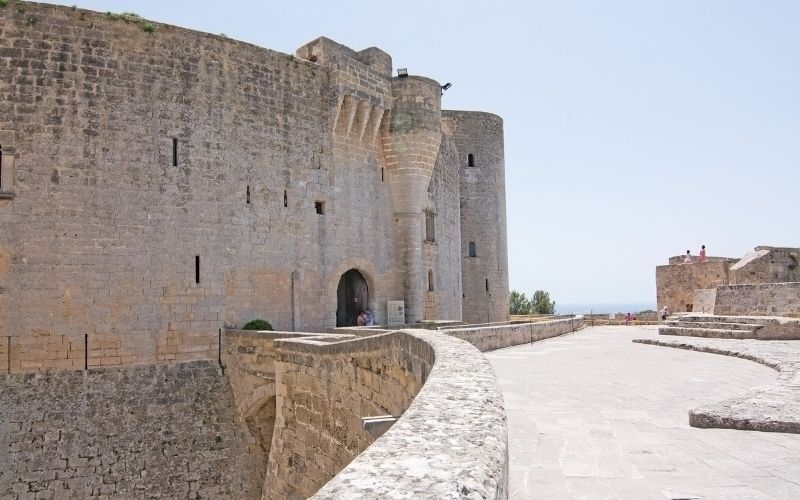 Many first-timers that visit Spain go straight to the Balearic Islands to get a piece of that Mediterranean paradise.
In particular, most people go to the island of Mallorca.
Now there is a lot to see and do here, as the island isn't just known for its beautiful beaches.
It also features plenty of history and culture and some stunning mountains!
But if we had to highlight one place here that you cannot miss, it is Bellver Castle.
It is one of the very few circular castles in all of Europe and it is located just outside the city of Palma. The name, Bellver, translates into beautiful view.
This is because you can see the entirety of Palma and much of the island and sea from the castle grounds. Honestly, the visit is worth it for the views alone!
The castle was built during the 14th century and features some interesting exhibitions about the castle's history and the island itself.
Tips For Picking What To Visit When In Spain
The places we have listed above are but a small fraction of everything that Spain has to offer. And, if you start investigating, you will see that the options for your first visit are practically limitless.
So just in case, it helps, here are some of our favorite tips for picking and planning your trip:
Think about the time of year you are visiting Spain, and what would be best to do
Think about how much time you are going to spend in Spain and prioritize according to what you are most interested in seeing
We recommend picking a city or region and sticking to it for the duration of your trip, making sure you see as much as you can that is nearby
Think about your interests. Do you want to visit something historical? Something artistic? Something beautiful? Or maybe something that allows you to participate in fun activities?
Final Thoughts
There is a lot to see in Spain! We could keep increasing our list of suggestions indefinitely, depending on where your interests lie.
The best piece of advice we can give is to narrow down the options by picking a particular area or region of Spain that you are interested in.
Then, make that your focus for your first ever visit. And, just remember, you can always visit Spain again!
Related: