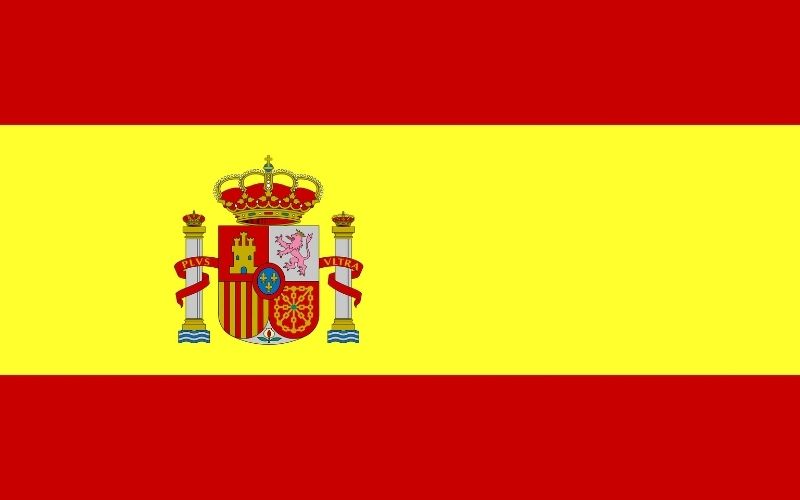 If you go to Spain, you will soon come to understand that it is divided up into different regions, which are known as Autonomous Regions.
Although they are all a part of Spain in equal measure, there are differences that set them apart, sort of like regional and local culture that is unique to them.
From different typical foods to dialects and slang, and then, of course, all of the geographical and historical differences!
In Spain, there are 17 autonomous regions, and it's a good idea to get familiarized with them, so you know where in Spain you want to go.
What is an autonomous region?
As a general rule, an autonomous area or region is an area of a country with a degree of autonomy, usually geographically distant from the main body of the country, or populated by a minority. As well as this, countries with autonomous regions are often federacies.
However, Spain is not a federation, and the entire country is made up of autonomous regions, so they aren't geographically distant or populated by a minority. This is because in Spain it is slightly different.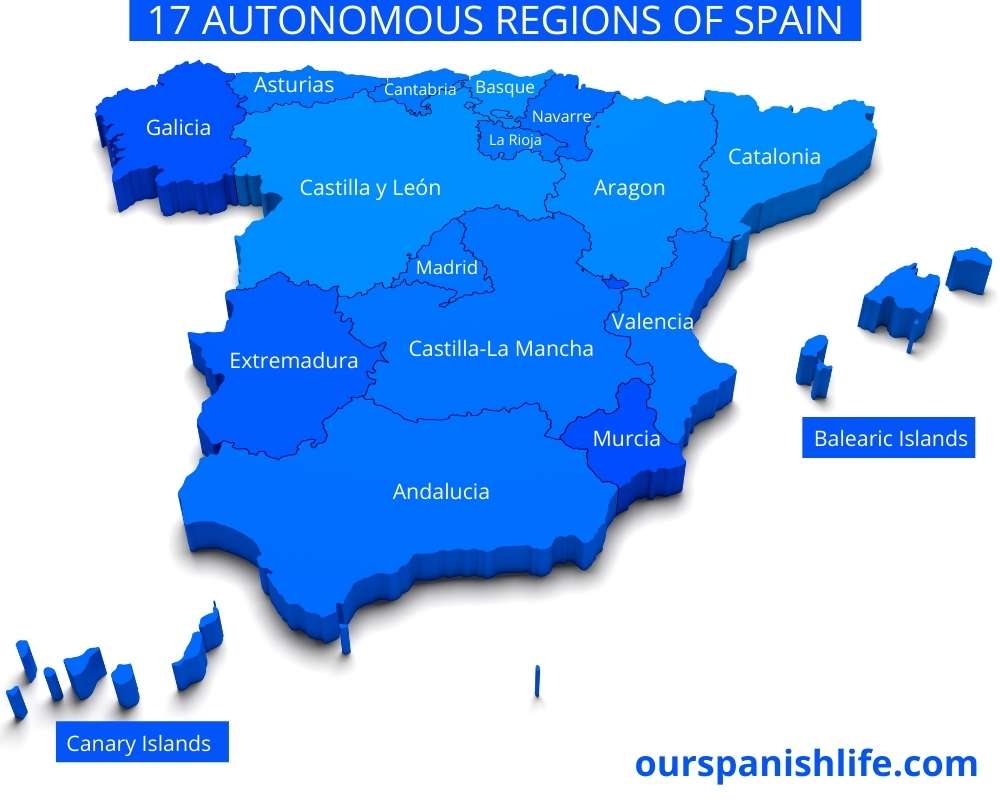 In Spain, an autonomous community is essentially a first-level political and administrative division. They were created with the Spanish constitution of 1978, in order to give limited autonomy to the different regions that are within Spain.
However, as we said, Spain is not a federation, it is a decentralized unitary country. So while the sovereignty belongs to the nation as a whole, with a central institution of government, there are also devolved powers to the different communities, so that they may self-govern in some capacity.
Each autonomous region in Spain has its capital city, and some of the regions are also divided up into provinces.
It is also worth mentioning, that outside of the 17 autonomous regions of Spain, the country also has two autonomous cities, which are located in the North of Africa: Ceuta, and Melilla.
Another thing worth noting is that having a central government, in a country with its own autonomous regions, does not come without complications. Spain is unique in its case, and also unique in its problems.
Some Spanish people are of the opinion that having autonomous regions is a waste of money, as it massively increases the number of politicians and administrative costs, while other Spanish people defend that certain autonomous regions should have even more autonomy, with some wanting complete independence from the country.
But we won't get into this, as it is a very complex matter that would require its own article!
The 17 Autonomous Regions Of Spain
Here are the 17 autonomous regions of Spain, in alphabetical order to make it easier, with some key facts about each and every one of them.
Take into account that we have listed them in their original Spanish name first, and their English translation second.
1. Andalucía (Andalusia)
Capital: Sevilla
Provinces: Almería, Granada, Málaga, Jaén, Córdoba, Sevilla, Cádiz, Huelva
Flag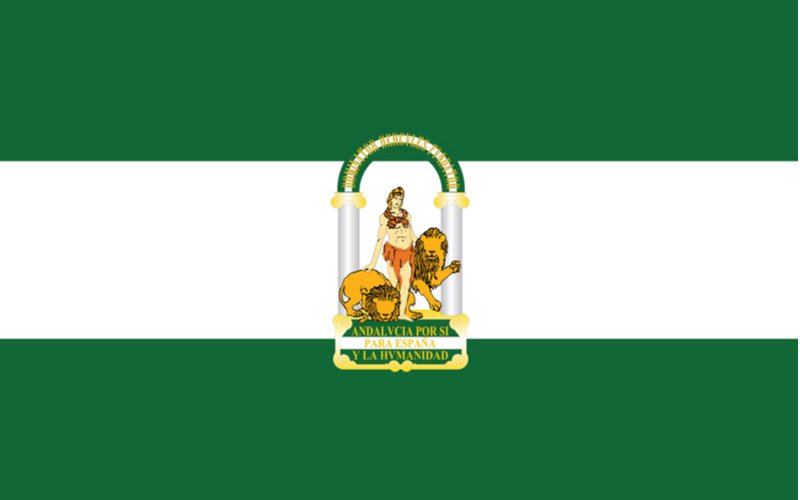 Located in the south of Spain, Andalucía is home to most of the Spanish stereotypes. Flamenco, bull-fighting, sleeping the siesta…Even within Spain, Andalucía is known for its relaxed and fun outlook on life, and its incredibly hot summers.
Andalucía is also famous for the Moorish architecture it is home to, which is completely unique in all of Western Europe.
This art and architecture is a blend of Christian and Muslim, and a result of the influence left behind by the Arabic domination in Spain.
2. Aragón (Aragon)
Capital: Zaragoza
Provinces: Zaragoza, Huesca, Teruel
Flag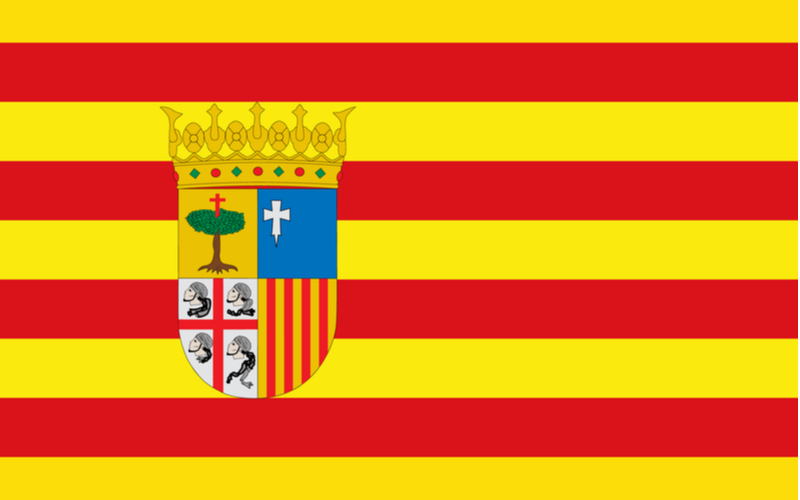 Aragon is a beautiful autonomous region, home to many cultural and historical events of importance, and some of Spain's most beautiful nature.
This is where you will find Spain's largest river, the Rio Ebro, and where you will find the highest mountains of the Spanish Pyrenees.
It is renowned for historical figures such as the painter Francisco Goya, or the royal Catherine of Aragon (the first wife of Henry VIII of England!) And it also boasts of many medieval castles, cathedrals, and more.
3. Canarias (Canary Islands)
Capital: Shared between Las Palmas de Gran Canaria and Santa Cruz de Tenerife
Provinces: Las Palmas, Santa Cruz de Tenerife
Flag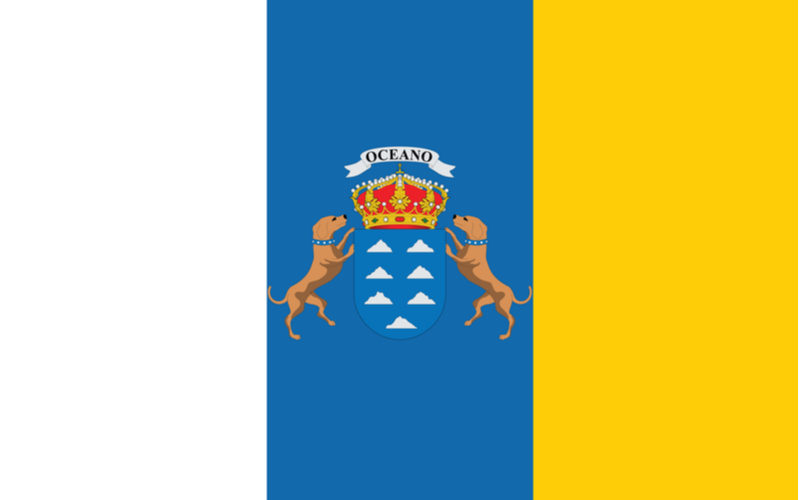 If you want to go somewhere more exotic and exciting, and somehow still be in Spain, then you can visit the Canary Islands.
Located off the coast of West Africa, they are a group of volcanic islands with a unique range of flora and fauna, as well as a unique variety of microclimates.
All 7 islands are beautiful and worth visiting for different reasons, with the two most important being the capitals, Gran Canaria, and Santa Cruz de Tenerife. It's a tourist destination all year round, with an impressive Carnival season, and plenty to discover.
4. Cantabria (Cantabria)
Capital: Santander
Provinces: Cantabria
Flag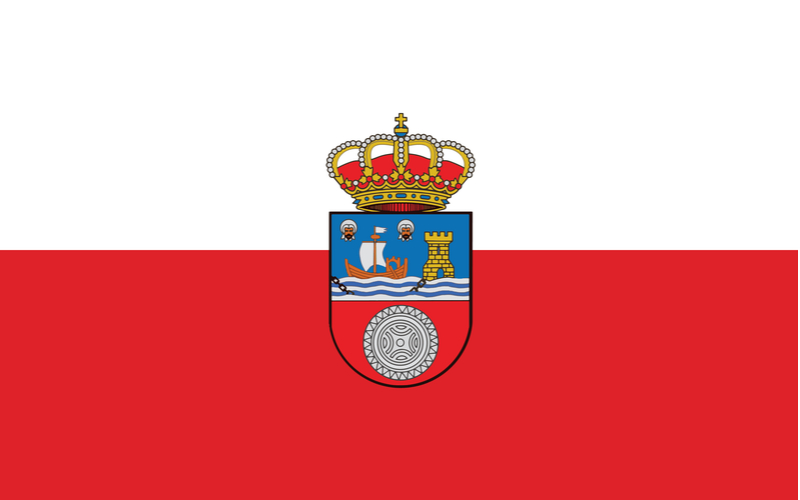 Located in the north of Spain, Cantabria is a beautiful region of green fields and top-tier cattle. It is also a region famous for the vast amount of caves that have prehistoric drawings.
In fact, this is where you will find the prehistoric museum of Altamira, which is a UNESCO World Heritage Site, and considered to be the Sistine Chapel of paleolithic art!
It is also home to the first Spanish National Park, and the beautiful mountain range known as "Picos de Europa" which is home to two of Spain's most dangerous animals – the Iberian Wolf and the Cantabrian Brown Bear.
From coastline to mountain tops, history to modern day, Cantabria has a bit of everything!
5. Castilla-La Mancha (Castilla-La Mancha)
Capital: Toledo
Provinces: Albacete, Ciudad Real, Cuenca, Guadalajara, Toledo
Flag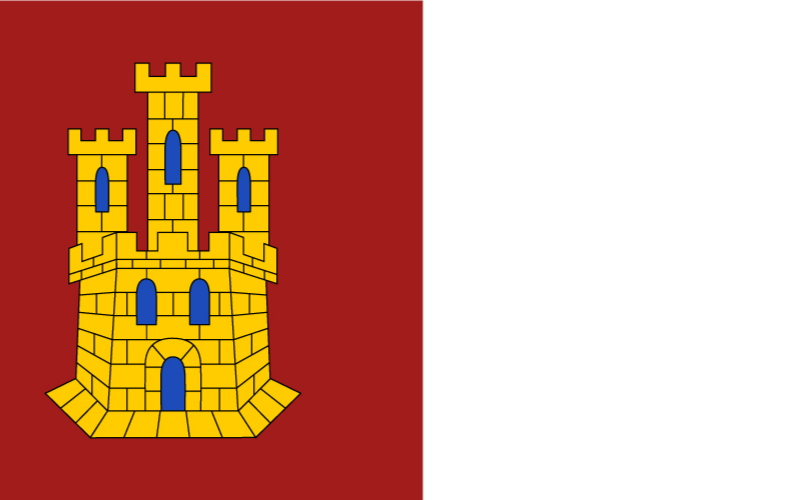 Located within the heart of Spain, this autonomous region is known for its beauty, its love for arts and crafts, and the unique monuments and buildings.
It is also the setting of one of the most famous literary heroes, Don Quixote de la Mancha, the one who fell to madness and believed himself a knight and saw giants where there were only windmills (written by Miguel de Cervantes).
The capital, Toledo, is a renowned medieval city where time has seemingly stopped, full of beautiful buildings, and home to the best swords in all of Europe.
6. Castilla y León (Castilla and Leon)
Capital: Valladolid
Provinces: Ávila, Burgos, León, Palencia, Salamanca, Segovia, Soria, Valladolid, Zamora
Flag
Castilla y Leon is not only situated within the heart of Spain, it is also considered to be the heart of Spain, due to its historical importance throughout the country's timeline.
This is evident in the many castles, cathedrals, monasteries, and other historical buildings, all of them beautiful and worth a visit.
This is actually the largest region of Spain, and of the entire European Union. It boasts of an elevated plain, surrounded by mountain ranges, beautiful rivers, and extensive parks and forests.
7. Cataluña/Catalunya (Catalonia)
Capital: Barcelona
Provinces: Barcelona, Gerona, Lérida, Tarragona
Flag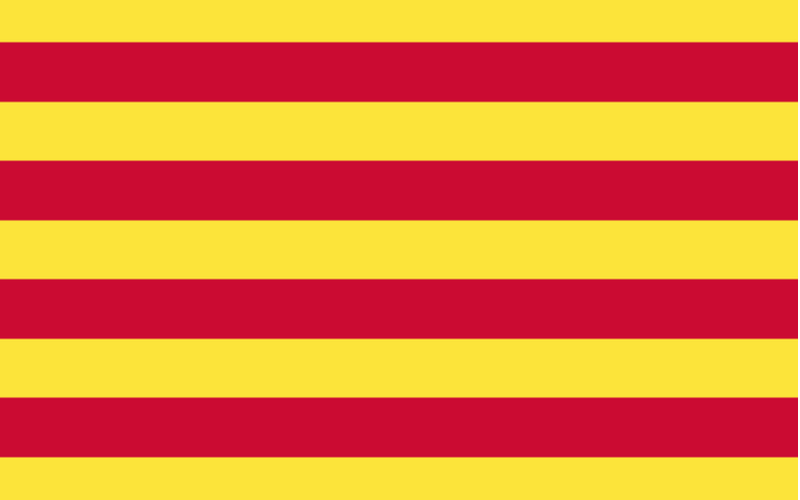 Catalonia is incredibly well known on an international level, not only because of recent turmoil between the region and the rest of the country but for its capital: Barcelona.
One of the largest cities in Spain, Barcelona is an international center of culture, and it also hosted the Summer Olympic Games of 1992.
Catalonia is full of beautiful nature, with impressive coastlines, and beautiful peaks up in the Pyrenees.
It is one of the main tourist destinations in Spain, and it also comes with a lot of culture, as it even has its own language – Catalan!
8. Comunidad de Madrid (Community of Madrid)
Capital: Madrid
Provinces: Madrid
Flag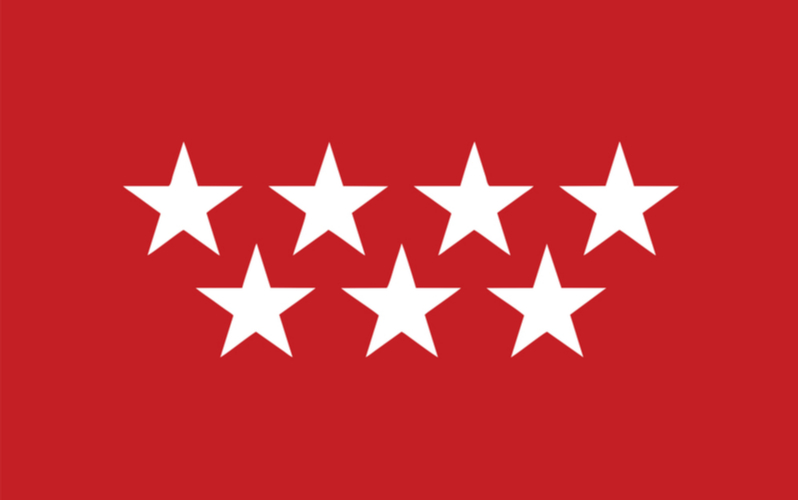 The autonomous region of Madrid encompasses the great capital of Spain and surrounding areas, and it is of course known for being the center of the country, home to the central government, the royal family, and more.
This is a center of culture, art, and life, with so many things to see you could spend a lifetime. Madrid is known for being one of the most beautiful cities in Spain, with plenty to do.
It is also home to some of the most important museums, historical buildings, and tourist sights.
Capital: Pamplona
Provinces: Navarra
Flag
Navarra is a small region in the north of Spain, best known for its incredible natural beauty. However, it is also renown worldwide for its most important festival: San Fermin.
This is held every July, lasting almost the entire month, and its main feature is the running of the bulls.
Essentially, they let the bulls loose, and people must then run from them through the narrow streets of Pamplona city until they reach the ring, and bullfighters can distract the bulls until everyone makes it to safety.
It is always a huge event, with great controversy, and unfortunately, someone always gets hurt.
10. Comunidad Valenciana (Valencian Community)
Capital: Valencia
Provinces: Alicante, Castellón de la Plana, Valencia
Flag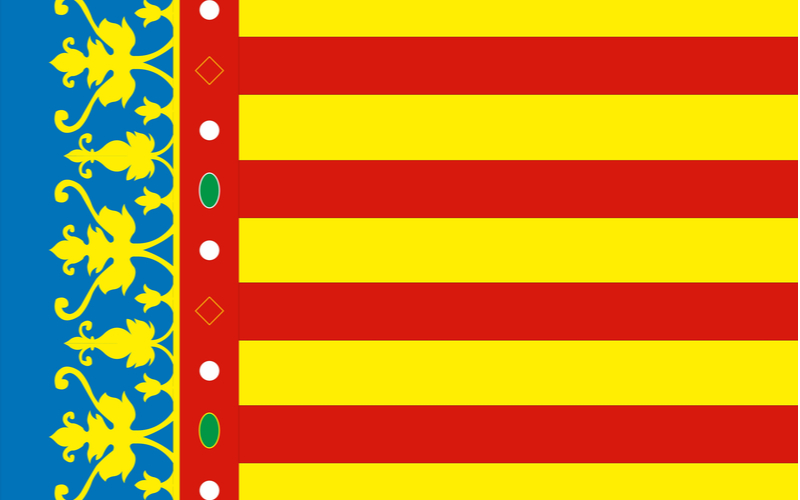 The Valencian Community is the fourth largest in population within Spain, and it is also one of the most popular tourist destinations.
Situated on the Mediterranean coast, just underneath Catalonia, it boasts some of the most beautiful beaches.
Valencia, the capital city, is also known for its beauty, and for being home to the City of Arts and Sciences.
Valencia is also the region home to Spain's famous paella, and home to an annual celebration known as "Las Fallas de Valencia", in which tradition, art, and satire come together, under the light of thousands of fireworks.
Related: 29 Things to Do in Valencia With Kids
11. Extremadura (Extremadura)
Capital: Mérida
Provinces: Badajoz, Cáceres
Flag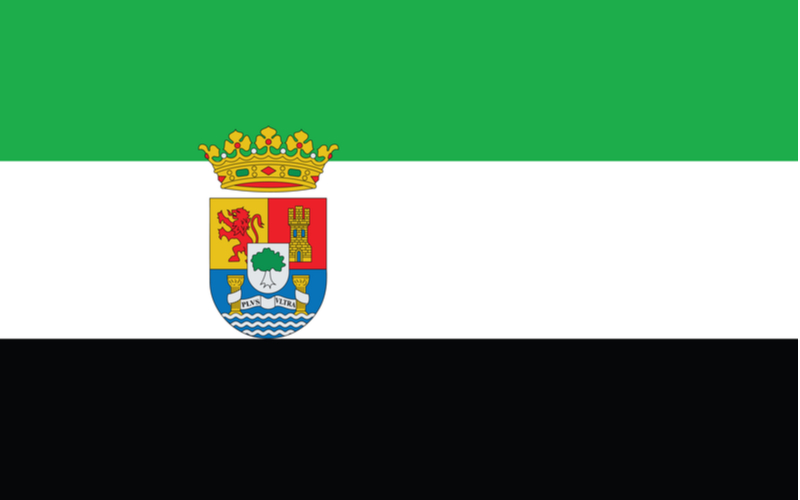 Extremadura is one of the most overlooked and forgotten regions within Spain, especially by international tourists.
This is a huge shame, as Extremadura is incredibly beautiful, and home to the delicious Iberian ham. It is also ideal for bird watching, with diverse fauna, and vast open landscapes that go on for miles.
The capital city, Merida, is also home to some of the most impressive and beautiful roman ruins in all of Spain, and it is in this region where you will find the only temple to Diana in the country!
12. Galicia (Galicia)
Capital: Santiago de Compostela
Provinces: La Coruña, Lugo, Orense, Pontevedra
Flag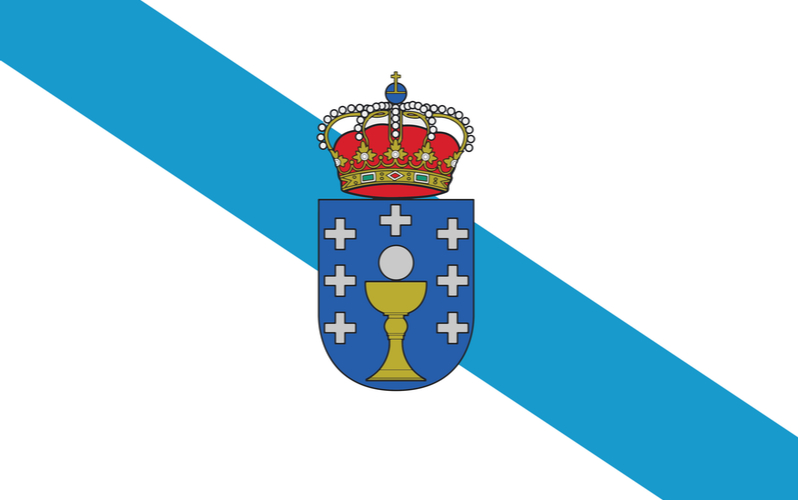 Galicia is set apart from the rest of Spain by its Celtic heritage, as well as its colder climate, due to it being located by both the Atlantic Ocean and the Cantabrian Sea.
It is one of the best regions in Spain when it comes to seafood, with its iconic dish being octopus. With its very own language, Galicia is full of culture, and even more full of natural beauty.
It is also home to the Cathedral of Santiago de Compostela, where the famous Camino de Santiago pilgrimage (which goes from the south of France, all through the north of Spain) ends.
Related: Who Is The Patron Saint Of Spain?
13. Islas Baleares (Balearic Islands)
Capital: Palma
Provinces: Baleares
Flag
Baleares is Spain's Mediterranean treasure, a region made up of three islands: Mallorca, Menorca, and Ibiza, all of them renowned worldwide for their beauty, and for being one of the top tourist destinations.
With their own dialect and history, they are home to some beautiful historic buildings, such as one of the few circular castles in Europe: Castillo de Bellver, and one of the most beautiful gothic cathedrals, situated in the city of Palma.
Also known for having some of the most beautiful beaches in the world, and being a center of partying and holidaying, it is no wonder people travel there from all over the world!
14. La Rioja (La Rioja)
Capital: Logroño
Provinces: La Rioja
Flag
La Rioja is primarily known for its high-quality and world-famous wine, as this region is full of wineries. It also offers a wide range of activities and attractions, such as hot-air balloon rides, horse-riding through vast fields, and incredible summer festivals.
With old towns and beautiful nature, it is also the perfect place of calm and peace, perfect to escape the noise of large cities.
15. País Vasco (Basque Country)
Capital: Vitoria
Provinces: Álava, Guipúzcoa, Vizcaya
Flag
Bordering the Atlantic Coast, and located right in between France and the rest of Spain, the Basque Country is one of the most unique regions of the country.
To start, the Basque language is so old and unique that scholars are still figuring out its origin, as it is not a romance language like Spanish.
Known for being free-spirited, harsh, and wild, this region is famous for its beautiful beaches, modern architecture, and feisty locals.
Despite the political tensions it has with the rest of the country, the Basque country is also known for its amazing cuisine.
In fact, San Sebastian (one of its cities), has more Michelin stars per square kilometer than any other city in the world other than Kyoto in Japan!
16. Principado de Asturias (Asturias)
Capital: Oviedo
Provinces: Asturias
Flag
Located in the north of Spain, Asturias is known for its green landscapes, beautiful beaches, and fishing villages.
However, it is also historically renowned for being the one region in Spain that resisted the Arabic dominion.
Once they reached Asturias, they were unable to conquer it, and it was in Asturias that Spain managed to finally start fighting back, eventually gaining back the entire country.
Asturias is also home to many ancient rites and beliefs, with many unique popular customs that are worth experiencing.
17. Región de Murcia (Region of Murcia)
Capital: Murcia
Provinces: Región de Murcia
Flag
Known for its fruits and vegetables, Murcia exports products to all of Europe. It is also home to many farming-inspired folklores, as well as summer festivals, baroque churches, and a very hot climate.
Within Spain, Murcia is often the butt of the joke, being referred to as the place with no water, or the desert region. But it really is a beautiful place!
Related: