Once you arrive on Spanish soil, you will begin noticing the same Saint being represented in towns, homes, and other public areas across the country.
It doesn't matter where you go in the country or how rural you visit; there will be a representation somewhere for you to see.
Whether you find him in stained-glass or atop a horse on church grounds, the Patron Saint James is thoroughly represented.
Knowing who Saint James is and why he reigns as the patron Saint is vital for anyone visiting this beautiful country, especially in the summer months.
The Spanish offer an annual celebration to Saint James on Saint James Day, remembering his influence on the country and the many blessings that they have enjoyed ever since.
Early Beginnings of Saint James 
A quick search in the New Testament of the Holy Bible will give you an insight into who Saint James was.
As one of the twelve apostles, James was a fisherman in the Sea of Galilee during the years of Jesus Christ as he lived.
He received a message from God to follow his Son and found him right away.
From that point on, he was one of true faith and teachings, being blessed enough to witness numerous miracles performed by Jesus before his death.
He was also present during the Resurrection as one of the most trusted of the disciples.
Sainthood After Jesus
 
Following Jesus' death and Resurrection, James began traveling far and wide to spread the message of Jesus, His love, and His return.
James traveled as far as Spain, which at that time was known as Hispania.
Both Spain and Portugal were of the same nation during these times and arrived by boat from the Middle East.
Upon arriving in Spain, James began his preaching and sending messages in the area of Galicia, which is why his presence is most prominent in that region of Spain.
The Spanish culture took a permanent shift at that time that would still be reflected today.
Since Saint James or Saint James the Greater, arrived in Spain, the majority of the country has remained a Christian country.
The Death of Saint James 
After spending some time in Spain, James had a vision of Jesus' mother, Mary, letting he and other Apostles know that her death was coming near.
He decided to make the journey back to Jerusalem but was captured upon his arrival.
Saint James was beheaded at the request of King Herod in 44 AD.
His remains were taken back to Spain following his death, specifically to Galicia. What we know as Santiago de Compostela was founded above his remains.
Spain After Saint James 
After his death, the period is known as the Reconquista.
Spain spent time and energy fighting for territories that had fallen out of Christian hands.
The goal during this period was to restore these areas to Christianity and regain control.
The entire country experienced unity, developing the Camino de Santiago or The Way of Saint James.
This network connected kingdoms across Spain, connecting them to the Carolingian Empire and giving them a network of sources to keep the soldiers fighting and holding off invaders.
Saint James is credited with bringing Christianity and the teachings of Jesus Christ to the Iberian Peninsula.
Since his presence on the shores of Spain, the country has held a celebration to commemorate his journey and celebrate his role in spreading the Gospel.
During this time, residents of Spain have noted that Saint James' presence was seen guiding them to his burial grounds and then later leading them into battle and helping them win the Battle of Clavijo.
Celebrating Saint James 
Believed to be the protector of Spain, Saint James is held in the highest regard throughout Spain.
Anyone living in the country of Spain or visiting throughout the summer months will discover the annual celebration that takes place on July 25, known as Saint James' Day.
There is a significant festival throughout the city of Santiago de Compostela, fireworks, and concert celebrations.
The fireworks show at midnight kicks off the celebration, illuminating the sky. Those who are Catholic can attend a special Mass in the large cathedral with the incense burner.
This festival brings in hundreds and thousands of visitors throughout the country and even across the world.
For an entire day, Spain decides to take a step back from the business and focus on the Patron Saint, which is believed to have helped establish them as a country and then later save them in the battle to protect and maintain their land.
This day is considered a national holiday for Spain.
Admirers and Christians from across the world take in the pilgrimage walk of Camino de Santiago to know and understand the Way of Saint James.
The celebration concludes with a massive feast that embodies everyone allowing visitors and residents to partake and enjoy this ceremony.
The most popular dish found around the festival is the St. James cake, so you must stop and experience a bite while you are out celebrating.
Saint James in Spanish Culture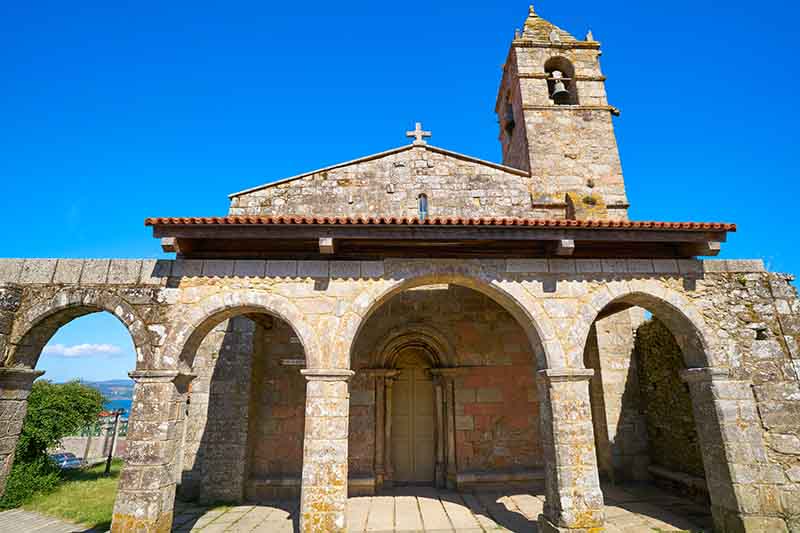 Saint James is one of the biggest influencers for Spanish culture and community.
His influence on how the Spanish live their lives and represent him in their homes is unlike any other person who has influenced Spanish culture.
Saint James can be found in many places and around every turn.
For someone visiting Spain, this is critical to know and understand, as Christianity and the life of Saint James is the center of their daily lives.
Traveling To Spain Soon? 
If you are looking to take advantage of visiting Spain, getting a glimpse of their culture and lifestyle is genuinely achieved with the Celebration of Saint James.
While others have influenced Spanish culture over the years, Saint James has the most influence on day to day life in Spain.
For Christians coming from all over the world, this celebration allows them to connect with Spain on a spiritual level and look forward to each year.