A country with a deep appreciation for sports, culture and the arts, it's no wonder this list of famous people from Spain continues to grow.
When you're thinking of spending time in Spain, it's interesting to consider who the most famous Spaniards in history have been – as well as who would currently be listed as one of the most famous people from Spain.
Who can you think of right away?
Spain has played an important part in world history, and this list of 31 famous Spaniards includes sportspersons, artists, historical figures, actors, writers, chefs and even a fashion designer.
Many are still alive, but a few date back to many centuries ago.
Spanish football is also worth a special mention. The winners of the 2010 World Cup, Spain has produced a number of talented players and managers, a number of whom feature in this list.
The 31 Most Famous Spanish People
Here they are – a rundown of the most famous people from Spain.
Purely for the purposes of fun, this list includes creative and sporting types as well as people of historical importance.
Famous artists from Spain
The list of important Spanish artists includes several whose names would be recognized by people from all over the world.
1. Diego Velázquez
Diego Velázquez lived between 1599 and 1660 and was born in Andalucía.
He was famous for being one of Spain's most esteemed painters, and was active during the El Siglo de Oro – or Spanish Golden Age.
His paintings include portraits of the Spanish royals as well as various scenes of cultural or historic importance.
Las Meninas, a painting completed in 1656, can be seen at Madrid's Museo del Prado.
2. Francisco Goya
Goya was born long after Velázquez died – in 1746 – yet was very much influenced by the earlier artist's work.
Like Velázquez, he often painted the royal family and other aristocrats.
Goya died in 1828, and is still considered to be one of the most influential artists of the 18th and 19th centuries.
3. Antoni Gaudí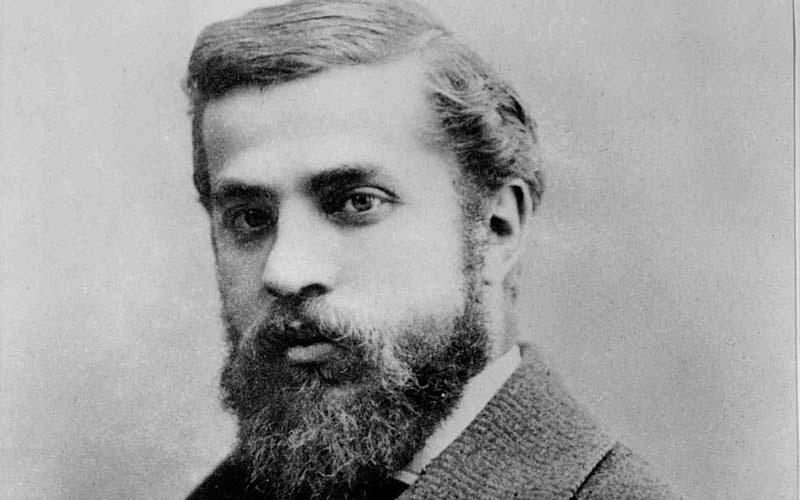 Antoni Gaudí was born in Barcelona in 1852, and there are examples of his artwork and architecture all over the city.
The most famous example is the still incomplete La Sagrada Familia, but there are many sites in Barcelona that feature his colourful and innovative works.
The architect and artist died in 1926 during La Sagrada Familia's construction.
He was hit by a tram, aged 73, and despite being admitted to hospital he never recovered.
La Sagrada Familia remains under construction to this day.
4. Salvador Dali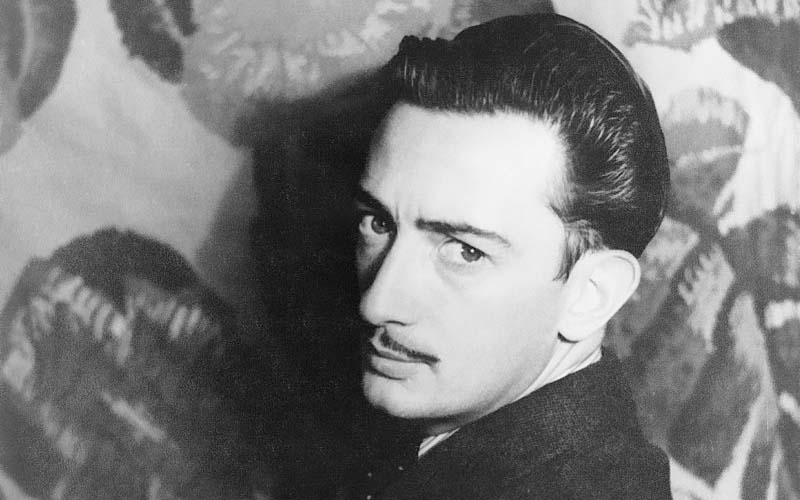 The surrealist Salvador Dali is one of the most famous Spanish people ever, and he lived between 1904 and 1989.
He was born and died in Figueres, Catalonia.
Dalí dabbled in painting, sculpture, photography, writing and film-making.
His most famous works include surrealist painting The Persistence of Memory, which is held in the Museum of Modern Art (MOMA) in New York.
5. Pablo Picasso
Everyone on the planet has surely heard of Pablo Picasso.
The Spanish painter, born in Málaga in 1881, is widely known for pioneering the Cubism movement.
He died in France in 1973.
While he's most famous for his paintings, he also created sculptures, prints and ceramics, as well as writing poetry and plays.
Les Demoiselles d'Avignon, from 1907, and Guernica, dated 1937, are two of his most famous pieces.
Fun fact – fashion and jewellery designer Paloma Picasso is Pablo's daughter.
Famous sportspeople from Spain
The majority of this list is taken up with footballers, but a golfer, racing driver, cyclist, basketball player are also mentioned.
As well as a rather well known Spanish tennis player.
6. Fernando Alonso
Fernando Alonso is Spain's most famous racing driver.
He won the 2005 and 2006 Formula One world championships with Renault, and has also won titles at Le Mans and Daytona.
Alonso was born in Oviedo in 1981, and is currently competing as an Alpine driver.
As well as Renault, he has driven for Ferrari and McLaren in the past.
7. Seve Ballesteros
Despite having passed away over a decade ago, Seve Ballesteros is still a household name.
He was a professional golfer from Pedreña in northern Spain. He was one of the best known names in sport from the mid 1970s to the mid 1990s, and won five major golfing titles.
Ballesteros was also a former world number one. Tiger Woods in many ways took over from Ballesteros as the next big name in golf.
8. Josep 'Pep' Guardiola
Anyone who's a fan of Premier League football should know this name very well – he's the current manager of Manchester City.
A very successful club in current times, although in the past they were very much overshadowed by Manchester United.
Born in 1971, Guardiola formerly played for Barcelona and the national team.
He is regarded as very influential in terms of Spanish football, and has been in management since 2008.
9. David de Gea
David de Gea is also in football, playing as goalkeeper for Spain and Manchester United.
During the 2010s in particular, he was seen by all in the soccer world as one of the planet's best goalkeepers.
His 2011 deal with Manchester United was record-breaking, and he won the Sir Matt Busby Player of the Year awards three times in a row.
10. Fernando Torres
Born in 1984 as Fernando José Torres Sanz in Fuenlabrada, close to Madrid, Torres is a former professional footballer who began his career at Atlético Madrid.
As a striker, Torres first played for the first team in 2001.
By the end, he had scored 75 goals during 174 matches played in La Liga.
Fun fact – Torres is also known by the nickname 'El Niño', which can mean 'The Boy'.
11. Andrés Iniesta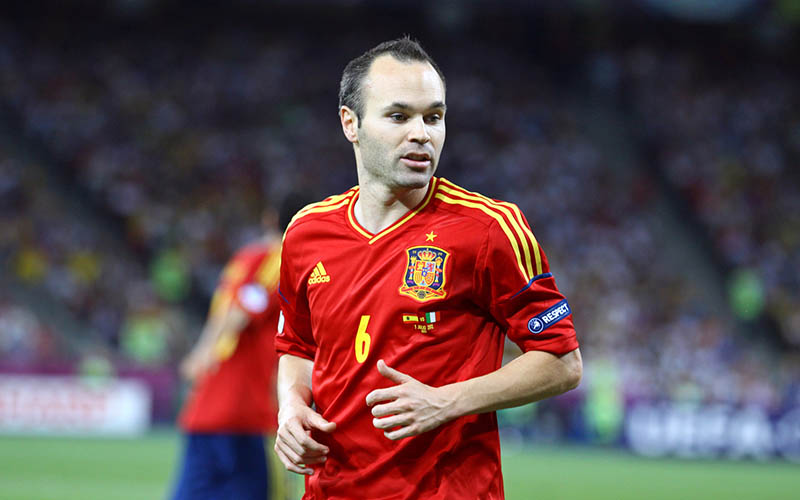 Andrés Iniesta is another famous Spanish footballer. He was born in Fuentealbilla in 1984 and played as a midfielder.
At his current team, Vissel Kobe, Iniesta is the captain. Among football fans and pundits he is widely regarded as one of the best players ever.
12. Rafael Nadal
Rafael – or Rafa – Nadal has 20 Grand Slam singles titles, and is the most acclaimed tennis player Spain has ever produced.
He is a familiar figure on the centre court at Wimbledon, and won the men's singles title there in 2008 and 2010.
Born in Manacor on the Balearic island of Mallorca, Nadal has been ranked as the year-end tennis singles number one five times.
He has won the Us Open four times.
13. Pau Gasol
Europeans may not be so familiar with the name, but Pau Gasol is the NBA's finest Spanish player ever.
He started out with Barcelona's basketball team, and now plays for the national team.
The Spaniard has won NBA championships twice with Los Angeles Lakers, and was also was the NBA's Rookie of the Year with the Memphis Grizzlies.
14. Miguel Indurain
Famous for winning five titles at the Tour de France, Miguel Indurain is a former road and racing cyclist who was born in 1964 in Villava.
Indurain remains the only cyclist to have triumphed at Le Tour in five consecutive years.
In contrast to some other racers, Indurain does not court controversy or draw much attention to himself at all.
Famous writers from Spain
Spain has produced a few writers of global importance, including the author of Don Quixote.
15. Federico García Lorca
Spanish poet Federico García Lorca was born in Andalucía in 1898. His best known poetry volumes include Impresiones y Paisajes from 1918 and Romancero Gitano from 1928.
As with William Shakespeare, his works contained themes of tragedy and love. Lorca, though, was apparently influenced by Flamenco, Gypsy culture and Spanish folklore.
Lorca was executed in 1936 by soldiers of General Franco for his homosexuality and political views.
16. Miguel De Cervantes
Miguel De Cervantes was born near Madrid in 1547. He wrote Don Quixote, which was published in two parts in 1605 and 1615.
He died in 1616.
Don Quixote is regarded by literary experts as the world's first 'novel' – and the most significant work of Spanish literature ever produced.
Famous musicians from Spain
Two members of the musical Iglesias family feature on this list, as well as one of the world's best cellists.
17. Julio Iglesias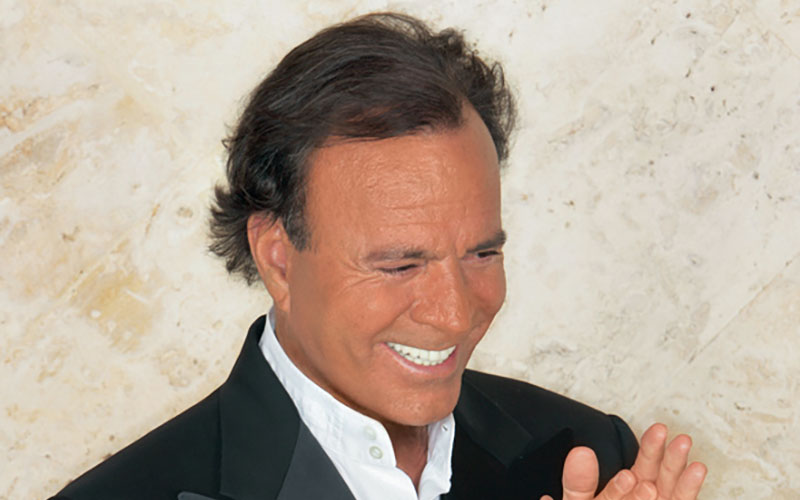 Julio Iglesias is one of Spain's most famous sons, and was born in Madrid in 1943. The singer's son Enrique Iglesias is also very well known.
Iglesias Senior has a star on the Hollywood Walk of Fame and has sold hundreds of millions of records worldwide.
Fun fact – Julio Iglesias was once a professional footballer.
18. Enrique Iglesias
Enrique Iglesias was born in Madrid in 1975. Like his famous father, he is a singer-songwriter.
He has also worked as an actor and music producer.
Beginning his career on an independent Mexican record label, he soon started recording music in English. Globally, he is now one of Latin music's best selling artists.
Fun fact – Enrique Iglesias can be translated to Henry Church in English.
19. Pablo Casals
Pablo Casals was one of Spain's earlier musicians. The prominent cellist also worked as a composer and conductor.
Casals was born in El Vendrell in Catalonia, and lived between 1876 and 1973.
He is seen as one of the greatest cellists ever.
Famous fashion designers from Spain
We bet you've heard of this prominent Spanish fashion figure!
20. Paco Rabanne
His perfumes are still known and sold worldwide, despite the fact that this Spanish fashion designer was born way back in 1934.
Of Basque origin, he hails from País Vasco. Paco Rabanne was most active during the 1960s, when the French fashion movement was highly influential.
At that time, he was known as a rather controversial and very candid character.
Fun fact – Paco Rabanne's real name is Francisco Rabaneda Cuervo.
Famous actors from Spain
Two of these Hollywood actors are married to one another, while the third is famous for appearing in a Bond film and voicing a cheeky cartoon cat.
21. Antonio Banderas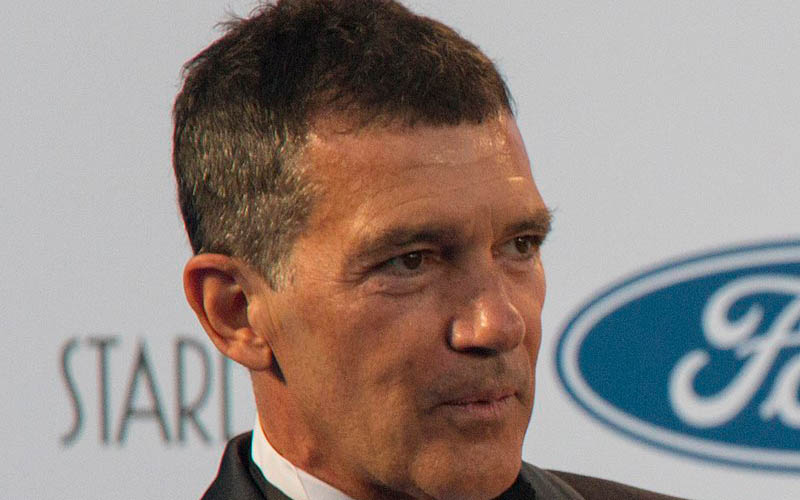 From Málaga, Antonio Banderas was born in 1960 as José Antonio Domínguez Bandera and is a famous Hollywood actor.
His films include Evita, Desperado, Interview with a Vampire, The Mask of Zorro and the Shrek series, in which he voices Puss in Boots.
Banderas now also works as a movie producer and director.
Fun fact – the English equivalent of Antonio Banderas is Anthony Flags.
22. Penelope Cruz
Penelope Cruz is also a Hollywood film star, and has had starring roles in many movies.
She has also won an Oscar, for her supporting actress role in Vicky Cristina Barcelona.
The Spanish actress was born in Alcobendas in 1974, and now has plenty of interesting roles under her belt.
Her parts in Volver and Nine led to Golden Globe nominations.
Fun fact – Cruz acted alongside her husband Javier Barden in her very first feature film, 'Jamon Jamon'. 
23. Javier Bardem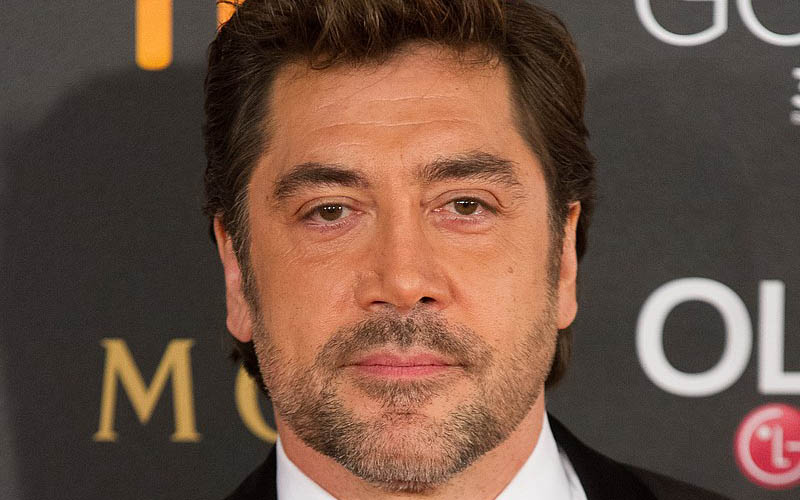 Javier Bardem was born in 1969 in Las Palmas de Gran Canaria.
Like his wife Penelope Cfruz, this Spanish actor won a Best Supporting Actor Oscar for his role in No Country for Old Men.
Bardem now also works as a producer.
He had a significant role in a Bond film, where he played the villain Raoul Silva opposite Daniel Craig.
Fun fact – Bardem belongs to a Spanish acting dynasty – his mother and grandparents were actors.
Famous filmmakers from Spain
This Spanish film-maker has something of a cult following, and has won literally tons of awards.
24. Pedro Almodóvar
Pedro Almodóvar is a prominent Spanish filmmaker, screenwriter, director and producer.
His signature style of film-making is characterized by the use of complex narratives, inclusion of pop culture, irreverent humor, highly stylized aesthetics and melodrama.
The Movida Madrileña – a cultural revolution of sorts – marked the end of Franco's rule over Spain, and was when Almodóvar rose to fame.
He won Oscars for Best Original Screenplay twice, in 1999 and 2002.
He has something of a cult following, and has won BAFTAs and Golden Globes as well as many other awards.
Famous Spanish chefs
Spain has produced a couple of the world's finest and most famous chefs – one of whom is behind El Bulli.
25. Ferran Adrià
Ferran Adrià is seen as one of the best and most influential chefs alive. He is responsible for El Bulli, a famous restaurant in Roses on the Spanish Costa Brava.
Adrià was born in 1962 in Barcelona. Adrià is widely regarded as one of the leading lights of the culinary world, and Times magazine named him as one of the world's 10 most innovative figures in 2004.
El Bulli, closed in 2011, and before that was seen as the best restaurant on the planet. The venue now operates as a centre of culinary education and testing.
Adrià now spends his time educating future chefs and developing new culinary techniques.
26. Juan Mari Arzak
Juan Mari Arzak was born in 1942 in San Sebastian, and first learned cookery from his mother.
She resisted the idea of him becoming a chef, and sent him to train as a mechanic instead.
Later, he went on to study at a leading Madrid culinary school, following in his grandfather's footsteps instead.
He was a former restaurateur.
Before establishing Arzak in San Sebastian, Arzak studied under chefs in Paris and Switzerland.
This led to his decision to turn cookery into an art form.
Arzak specialises in Basque cuisine with a twist, and Arzak's daughter has since taken over the running of this avant-garde restaurant.
Famous historical figures from Spain
Have you heard of any of these?
We'd put money on the answer being in the affirmative…
27. El Cid
Spanish knight El Cid lived during the 11th century.
He was born as Rodrigo Díaz de Vivar near Burgos, and the moniker El Cid means 'Lord' or 'Master' from the arabic 'Al-Sayyid'.
El Cid is seen in Spain as a national hero, as he fought for Spain against Arab conquerors during Alfonso VII's reign.
28. General Franco
Francisco Franco – aka General Franco – was the ruler of Spain between 1939 and 1975 – the latter being the year he died.
Born in Galicia, Franco rose to power following his role in overturning the Second Spanish Republic during the Spanish Civil War.
He then ruled Spain as a right-wing dictator.
29. Hernán Cortés
Military leader Hernán Cortés was ultimately responsible for the undoing of the Aztec Empire. Though he was Spanish by birth, he later worked under the governor of Cuba.
Cortes led an expedition into Mexico, setting off to conquer the Aztec city of Tenochtitlan and the Yucatan peninsula.
He was also a key player in the colonisation of the Americas.
30. Queen Isabella I
Queen Isabella I of Castile was married to Ferdinand II of Aragon and between them they were leading figures in the reunification of Spain, over which they then ruled.
They also funded Christopher Columbus's 1492 expedition that led to the discovery of the Americas.
Following this, Spain became the world's most powerful empire for over a century.
31. Dolores Ibárruri
Dolores Ibárruri became a prominent member of the Spanish Communist Party after its founding in 1920.
She was born in the Basque Country in 1895 as Isidora Dolores Ibárruri Gómez. During the Spanish Civil War of 1936–1939, Ibárruri was a Spanish Republican fighter.
She was a well known communist politician in Spain.
Fun fact – Ibárruri's famous slogan ¡No Pasarán! means 'They Shall Not Pass'.
Related: