When someone asks you to name something you think of when you think of Spain, it's probably bullfighting, sangria, or football.
But there's much more to Spain than this.
When it comes to things Spain is famous for, we could write a list as long as our arm. There is a reason Spain is the second most popular tourist destination in the world.
27 Things Spain is Famous For
1. Tapas
Tapas is synonymous with Spain. These are small plates of Spanish cuisine often served in bars or restaurants for little money during lunch or dinner.
Spanish food is quite diverse so it's no surprise they have dishes all over the country. Tapas can be found all around Spain but are much more common in the southern regions.
The type of tapas varies across the country from Chistorra (chorizo sausage) in Galicia or Patatas Bravas (spicy fried potatoes) in Cataluña, you can't go wrong with whichever one you prefer.
Tapas can be paid for individually, but the best way to do it is usually in a set of small dishes such as 3 or 4 for a few euros from each bar/restaurant until full.
2. Sangria
Another famous Spanish cocktail, Sangria is also extremely popular. This drink originated in the south and was created when people from the north would visit their southern friends during summer.
It's made with red wine, brandy, and orange juice and poured over ice. Tapas and Sangria were made for one another as a great compliment to each other: tapas warm you up while sangria cools you down.
For me, tapas and sangria are the best way to spend a sunny afternoon.
3. La siesta
The siesta is an iconic part of Spanish culture and translates into 'afternoon nap'. Although this seems simple enough, it's much more complicated than that.
The siesta is normally reserved for the hottest parts of the day (around 2-5 o'clock depending on where you are) and people only take an afternoon nap from 30 minutes to 1 hour in length.
In big cities like Madrid, it's pretty much a thing of the past, but if you're in a smaller town establishments will likely close at 2 pm for an hour or two.
Many people often buy some picnic food from local stores and head to the park or beach to spend their afternoon napping with friends.
4. Paella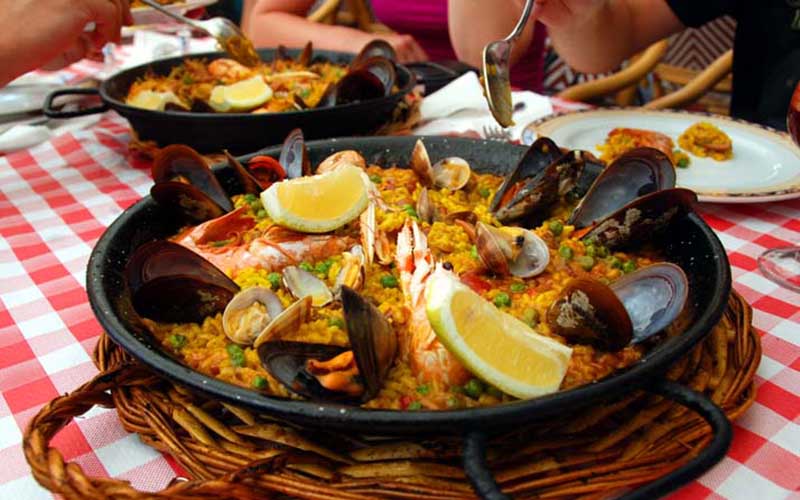 Spain has many famous dishes, a fiesta without paella is like Christmas without turkey! Paella first appeared in the 19th century and was created by fishermen on the coast of Valencia.
The word 'paella' comes from the pan that this rice dish is cooked in called a Tagarnina which is also known as paella.
Paella is made with very few ingredients, namely rice, meat (tender pork or chicken), fish, and vegetables which are cooked slowly in the pan over a wood fire for about 25 minutes and served at the table.
The best paellas are those that have been cooked over an open flame rather than gas because the flavours are much better.
Although Paella is extremely popular in Valencia, many regions across Spain have developed their own local dishes that are now on par with the original recipe and it is known as the national dish of Spain.
5. La Tomatina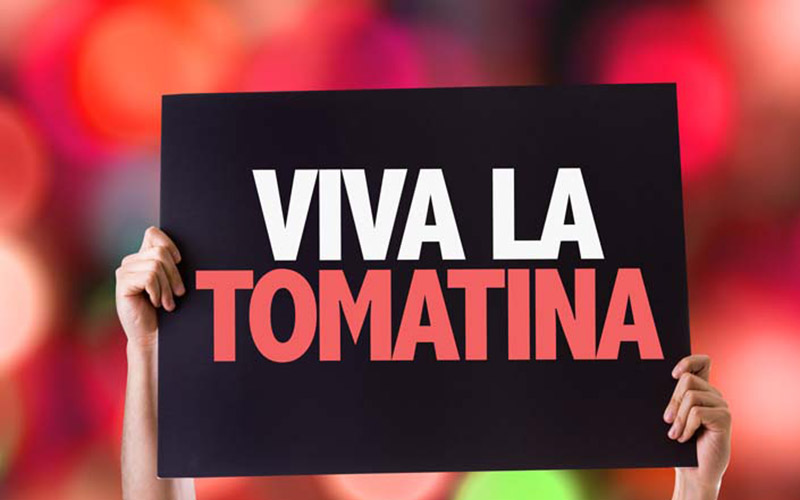 When it comes to things Spain is famous for La Tomatina might just take the cake.
Every year, on the last Wednesday of August, the town of Buñol in Valencia hosts this festival where people from all over Spain come to throw tomatoes at one another for about an hour.
The festival is over 30 years old now and has become extremely popular among tourists as well as residents in Spain. La Tomatina began after a food fight began at a Giants and Bigheads parade in 1945.
If you're up for a messy tomato fight, here's how to prepare: Wear old clothing, bring an umbrella or poncho to cover yourself with because there will be a lot of tomato juice, pack some extra clothes in case.
There are mobile toilet facilities, showers, and even a changing room for those who don't want to get tomato juice all over their clothes or bags.
6. Flamenco
Flamenco is a type of dance it is mainly associated with Andalusia and the flamenco guitar which comes from the same region.
Flamenco came into existence around the 17th century when gypsies began to settle in Spain. It's known for its dramatic body movements, foot-stamping and castanets, and the synergy between the cante song baile dance.
Flamenco performance is very popular around Seville and can be seen at various nightclubs across the city.
7. Bull Fight
A quintessential Spanish experience, Bullfighting is most popular in southern Spain (Andalusia).
The bullfight consists of three main parts: the first part is called the tercio de varas where a picador enters on horseback and stabs the large-horned bull from the side with a spear whilst it runs through an arena.
The next stage is called the tercio del picao, this is when more picadors do the same thing as in part one but on foot.
The final stage is known as the tercio de muerte, where the matador enters the arena to finish off the now weak and defenseless bull by stabbing with a sword between its shoulder blades until it dies.
If you're squeamish or have no interest in witnessing animal cruelty then this not be for you!
8. Moorish architecture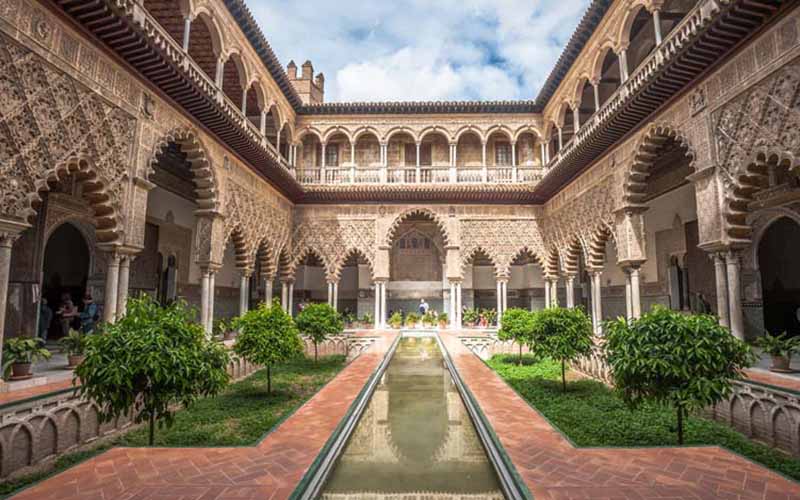 The Moors who were in power in Spain for about 700 years left an important legacy via their architecture.
You can find Moorish architecture in the Alhambra palace in Granada, Alcazar in Seville and the Mezquita Mosque in Cordoba.
The most famous type of Moorish style are horseshoe arches which are very typical in the Alhambra palace.
9. La Fiesta
Whether it's a religious celebration or a festival to mark an anniversary, Spain sure knows how to put on a party. To say that Spain is famous for its parties would be an understatement.
Among the most popular catholic festivities in Spain are Semana Santa (Easter), San Fermines (July), Día de la Hispanidad (Hispanic day- October 12th), and Christmas.
10. Picasso
Pablo Picasso is one of Spain's most famous sons. The artist was born in Málaga into a family of artists. He didn't learn to draw until the age of 8 after his father took him to classes.
Picasso went on to become one of the most celebrated artists in history, he is best known for being the co-founder of Cubism along with Georges Braque.
His abstract work continued to inspire artists all over the world. Les Demoiselles d'Avignon is one of his most famous pieces.
11. Gaudí
Antoni Gaudí was another famous Spanish artist responsible for helping shape the Art Nouveau movement in Catalonia, Spain.
Gaudí is most known for his unique architectural style which includes curving walls and organic shapes. His works include Parc Güell, Casa Milà and Basilica de la Sagrada Familia.
12. Conquistadores
Spanish explorers were responsible for setting up the first European colonies in North America.
The most famous of them all was Christopher Columbus who set off on an expedition with three ships, Nina, Pinta and Santa Maria to find a direct route to Asia by travelling west across the Atlantic.
His journey took him to what is now known as America, this resulted in the Spanish empire expanding its influence from Central America to present-day Canada.
13. Vino/Wine
Spain is the third-largest producer of wine in the world, and Spain is famous for its quality wine at very fair prices.
I've mused before that there is an ex-pat population that moves to Spain just for the cheap grog and I can see why.
For just a few euros you could buy a bottle of wine that would cost you upwards of $20 in Australia.
Spain is also famous for Sangria and Spanish Rum, any bar worth its salt will have an extensive list of Canarios Rones (white rum) which are extremely cheap but taste good as well.
If you're looking for something with a kick, try a Mediterranean Citron which is made with Xerez (a kind of Sherry) and an orange liquor called Licor 43.
The Wine Route in Spain is called Ruta del Vino de Espana and runs a whopping 400km between Jerez de la Frontera, Cádiz and El Puerto de Santa María, Seville.
14. Salvador Dali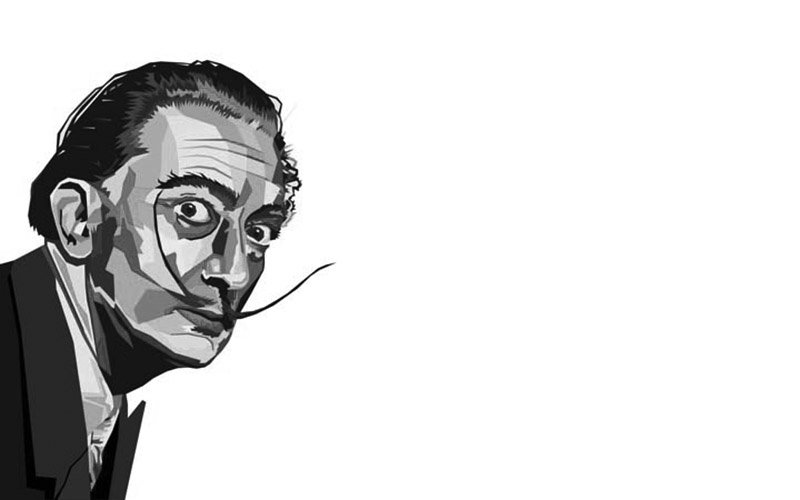 Salvador Dali is another famous Spanish artist, his surrealist work paved the way for future artists like Andy Warhol. His most famous works include "The Persistence of Memory" and "The Mysteries of the Paraíso".
15. Beaches
I can't talk about Spain without talking about the beautiful beaches. When I think of Spain, I automatically think of beaches.
A top pick is Playa de la Concha in Basque Country (in San Sebastian). Here are some more top beaches in Spain.
16. The Civil War
If you are interested in Spanish history, learning about the Civil War should be at the forefront of your research.
The Civil War was very important to the development of Spain as it is today, because after the war ended in 1939 General Francisco Franco ruled over Spain for almost 40 years.
The Spanish Civil War began on July 18th 1936 when military officers attempted to overthrow the Republican government, however, this coup d'etat failed and gave way to a three-year-long civil war between Franco's nationalists and the Spanish Republicans.
The Nationalist side was supported by Mussolini's air force, Germany's military intelligence service and Portugal while the Republicans were supported by Russia, Mexico and volunteers from all over Europe.
17. Tortillas
Who can forget these? Tortillas are potato omelets and are so popular in Spain that there is at least one restaurant on each block. They're delicious with some chorizo, serrano ham or just by themselves.
18. Football
Football in Spain is like a religion. I'm personally not a huge fan but I have still visited the stadiums of both Real Madrid and Barcelona football clubs and know the names of most of the teams in La Liga.
There is a huge rivalry between the two teams and games tend to be split 50/50 along political lines. There have been incidents of fans being killed or injured in the stadium due to extremely politically charged riots.
Witnessing Spanish football live is a must-do experience for visitors to Spain.
19. World Heritage Sites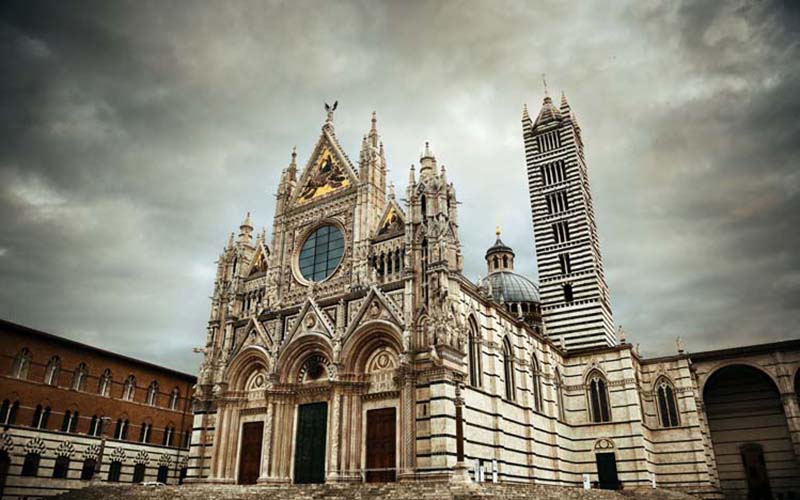 Spain has many Unesco World Heritage Sites , including the entire city of Barcelona.
The most well known sites are La Alhambra Palace in Granada, Siena Cathedral in Siena, Palau de la Música Catalana in Barcelona and the Acueducto de Segovia Aqueduct in Segovia.
20. Sagrada Familia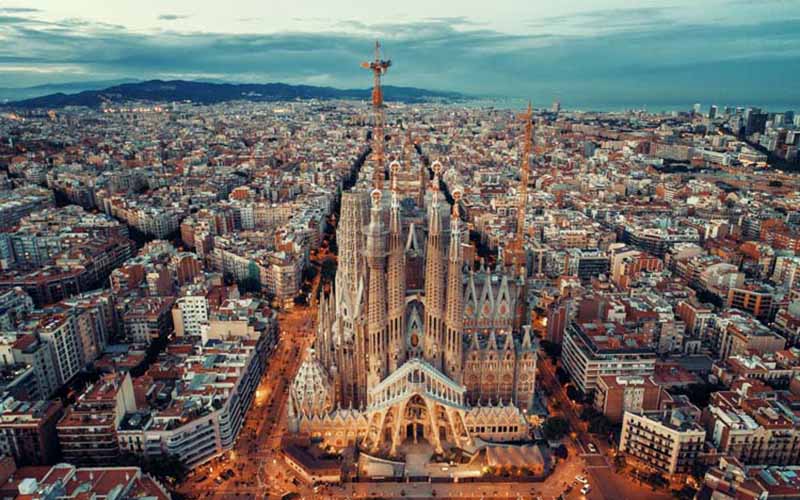 The most infamous UNESCO World Heritage Site in Spain is the Basilica de la Sagrada Familia which was designed by Spanish architect Antoni Gaudi and is still under construction.
The basilica has been around since 1882 but because of lack of funding, it's still not finished.
21. Balearic Islands
The Balearic Islands are an extremely popular destination for holidaymakers with their crystal clear blue water, white sands and pine trees.
Majorca is the largest island in the group but Ibiza also has rounds of fame as a top party destination.
22. Royal Palace
The Royal Palace in Madrid is one of the most popular tourist attractions in Spain and is also a World Heritage Site.
It's surrounded by 3,700 trees and has an incredible history: Spanish kings resided here since the 10th century and it was used as a filming location for Star Wars Episode II: Attack of the Clones.
23. Roman Ruins
Spain was occupied by the Romans for around 500 years and remnants of Roman times are still visible today.
The most well preserved Roman Ruins are the ones in Merida, Cordoba, Tarragona, Toledo and Cartagena.
See our guide to the best Roman ruins in Spain.
24. Cathedrals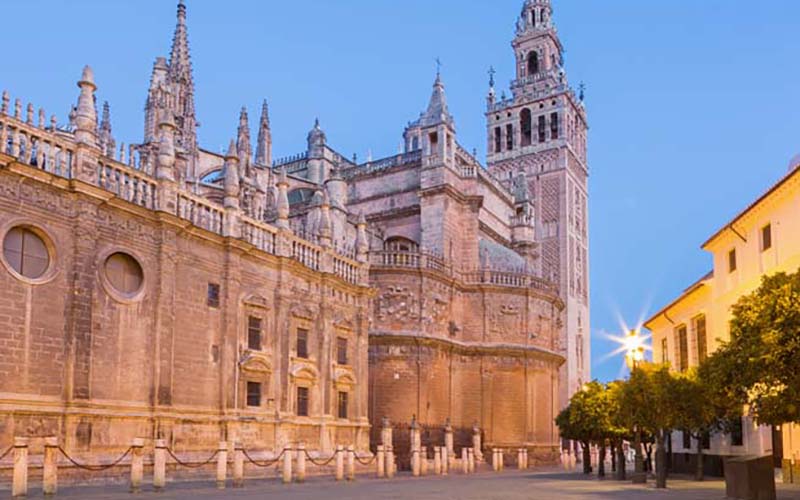 Spain has more than sixty cathedrals (I've lost count). All the major cities have an excellent cathedral at their heart.
I recommend visiting Gaudi's La Sagrada Familia and also spending some time exploring Seville's Cathedral and its surrounding buildings which was built over a span of 150 years (between 1401 and 1519).
25. Running of the Bulls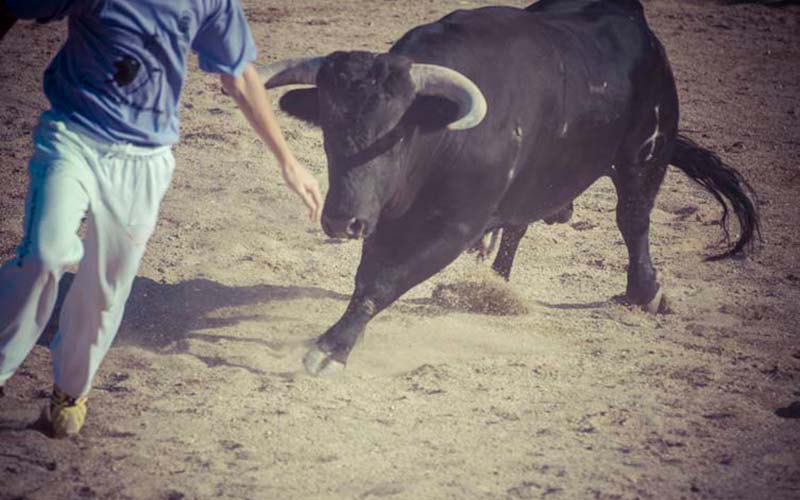 The Corrida de Toros (Running of the Bulls) in Pamplona is probably the most popular festival in Spain. People run alongside dozens of bulls as they charge through Pamplona's narrow streets.
The festival is extremely dangerous and has been fatal to people as recently as this year.
26. Oral and Intangible Heritage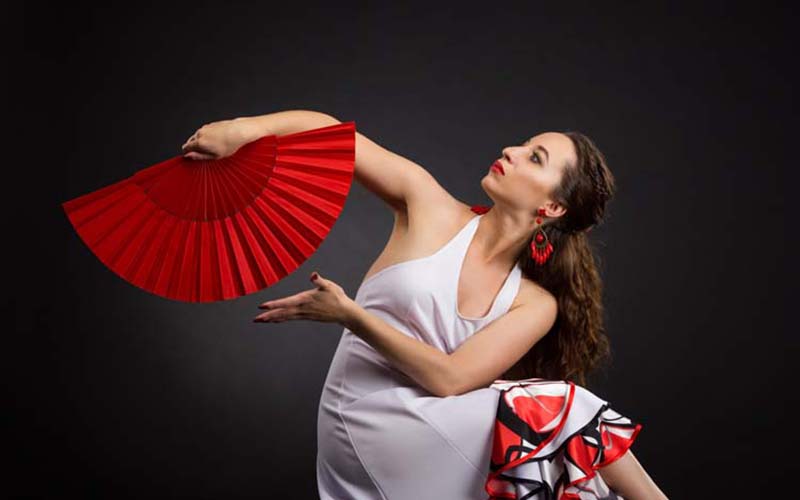 Intangible heritage simply means intangible items such as music, art, and traditions.
Spain is extremely proud of its oral and intangible heritage and this has been recognized by UNESCO. The most important example of this is the Flamenco dance and music.
Spain is world famous for many reasons. Its deep history and culture, delicious food, and the Spanish people's ability to enjoy life are almost an art form.
27. Carnations
The national flower of Spain, the clavel or red carnation, is a popular flower across the world.
In Spain, it is a national icon, represented in everything from flamenco to bullfighting. You can find out more about the red carnation here.
These are the things that Spain is known for and the things I love about Spain. I hope you will too.
Related: