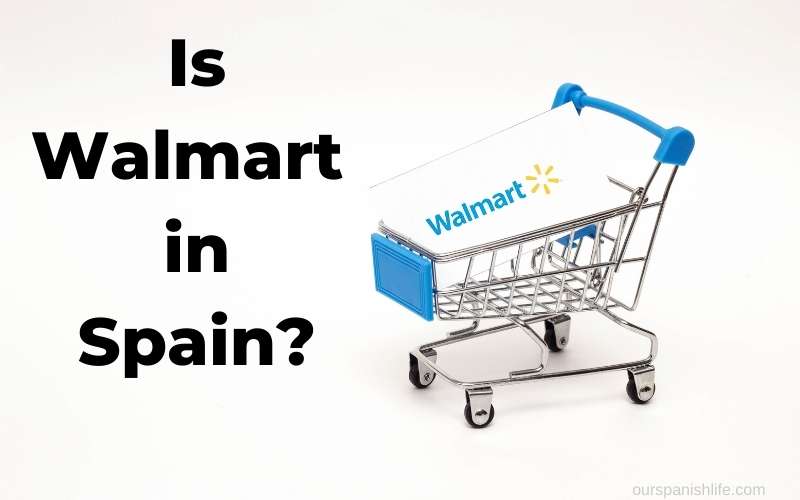 Unfortunately, there is no Walmart in Spain.
Walmart does have a number of international stores, mainly located in South and Central America, China and Africa, but they never made it to Europe.
Rest assured, Spain does have an amazing selection of hyper and supermarkets that could easily rival Walmart.
In this article we discover stores like Walmart in Spain.
10 Stores Like Walmart in Spain (That Might *Actually* Be Better)
1. Mercadona
A clear winner with readers of the Local.es and this author, Mercadona, is a market leader in Spain. With over 1700 stores and 250,000 employees.
We personally did most of our grocery shopping at Mercadona and found it had everything we needed at excellent prices, suited to our budget.
2. Consum
Founded in 1959, Consum is a little less well-known but still highly regarded as the leading supermarket chain in Spain with over 500 stores across the country.
3. El Corte Ingles
With over 120 department stores, 150 hypermarkets and 800 supermarkets in Spain, El Corte Ingles is the second largest retailer in Spain after Mercadona.
With modern designs and wide selection of products, this store is a favourite with Spanish shoppers.
4. Lidl
This German-owned supermarket has over 300 stores in Spain and has expanded rapidly in the last few years, making Lidl one of the largest supermarkets in Spain.
5. Carrefour
The world's second biggest retailer, Carrefour is another big player with over 300 hypermarkets in Spain.
In terms of stores like Walmart in Spain, Carrefour hypermarkets are right up there.
6. Aldi
With over 150 stores in Spain, Aldi is another big player with great prices and wide selection of groceries.
7. Eroski
Another market leader in Spain, Eroski is an even lesser known name than Aldi but with over 1000 stores across the country this supermarket chain has grown to be one of the largest in Spain.
Unlike most supermarkets in Spain, Eroski tends to markdown it's food at the end of the day, making it an excellent place to shop if you're a bargain-hunter.
8. Supermercados Hipercor
Another large supermarket chain with over 100 stores across the country Hipercor can be found in medium-sized towns and cities up and down Spain.
9. Alcampo
Alcampo has 367 stores across Spain owned by the Auchan group. Founded in 1963 by the Dacheux family, this French-owned supermarket.
As another one of the leading supermarkets in Spain, Alcampo is a great place to grab groceries at reasonable prices.
10. Iceland
With a focus on frozen goods, Iceland is another great place to grab all of your groceries while on holiday or while visiting family.
Are there any Walmart's in Spain? No, but we bet you'll find everything you need at these great supermarkets in Spain!
The next time you're looking for cheap groceries in Spain, check out one of these retailers.
Related: