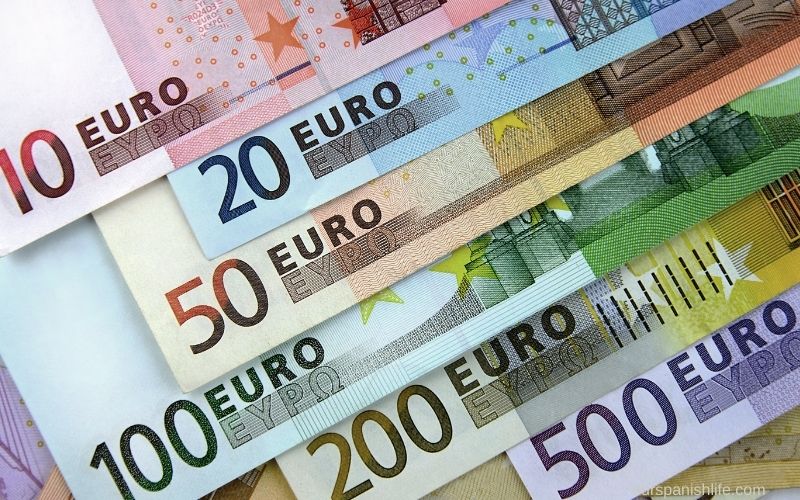 Spain's currency has seen many changes since inception, so you wouldn't be the first to ask: Does Spain use Euros or Pesos?
Spain uses Euros. Whilst many countries in the Spanish-speaking world use Pesos (including Mexico, Colombia, Cuba, Dominican Republic and Uruguay), when referring to Spain, the Euro is the currency is used.
The Peseta was the Spanish currency before the Euro, but it is no longer legal tender.
What year did the official currency of Spain change from the peseta to the euro?
Spain officially changed its currency on January 1, 2002 after signing up on May 16, 1998 to the Eurozone.
Spain was one of the first twelve countries that switched to the Euro. The others were Germany, Luxembourg, Belgium, the Netherlands, France, Italy, Greece, Finland, Ireland, Portugal and Austria.
Did Spain ever use pesos?
Spain used pesos from the 15th century when the peso de ocho (piece of eight)was adopted right up until 1868 when they switched to the Peseta.
According to Britannica, Spain switched to the Peseta in anticipation of joining the Latin Monetary Union.
The Latin Monetary Union
In 1865, France encouraged Belgium, Greece, Italy and Switzerland to join forces in a currency agreement. Each country's gold and silver coins were declared legal tender and interchangeable across the region.
Spain moved to adopt the Peseta in anticipation of joining the Latin Monetary Union. In order to create exchangeable units of currency, the Peseta was born (being an divisible unit of the Peso).
Spain never ended up joining the LMU which formally terminated in 1927 after the strain of warfare and the widening gap between gold and silver prices drove the association apart.
Pesetas were banknotes and coins which circulated in Spain from 1869 to 2002.
Pesetas were first issued in 1869 and continued to be minted until 2001, when the last 100 peseta banknotes were printed. They were never given their own currency symbol, instead denoted as Pts or Pta.
When it comes to the question – Does Spain use Euros or Pesos? The answer is it has used both but the current currency and legal tender in Spain is the Euro.
Related: