Getting ready to fly out of town is usually an enormous hassle. There's so much to remember to pack even if you're only jetting out for a few days.
Preparing for a road trip has way fewer complications, simply because there's less need for strategy. That probably has more to do with the abundance of rules for flying than anything else.
We should also not forget how expensive it can be to bring bags at all. Depending on the flight, it could cost more to bring checked baggage than it does for your entire ticket.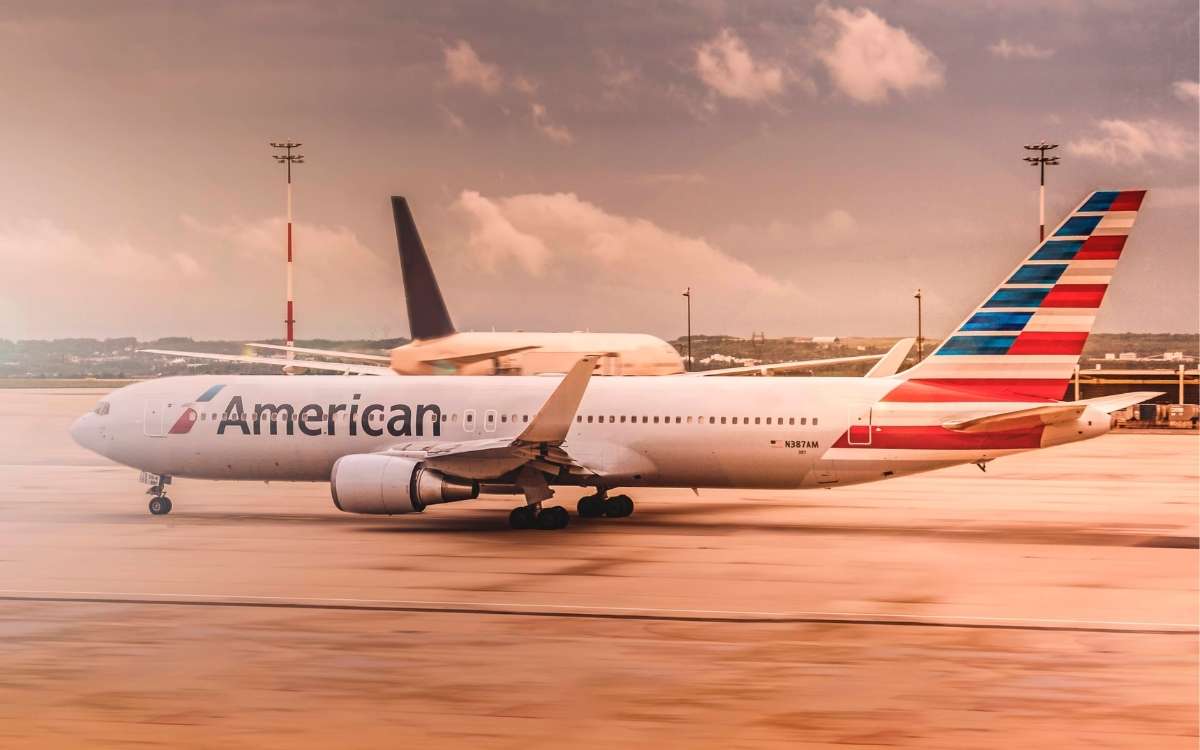 With super-cheap airfare, that can easily happen. Especially depending on what airline you take. We're looking at you, Spirit.
But just how hard do you have to tow that line? Is there any wiggle room?
American Airlines Baggage Policy
There's nothing quite nerve-wracking like trying to figure out if the quality bag you've had for years will be small enough to fit into the overhead bin.
The carry-on size is much more open to scrutiny than checked bags. Let's dive into the differences.
Checked Bags
Starting with the basics. Planning to check bags? It doesn't matter where you're going, you can only bring up to 10 bags. Well, that is unless you're going to Mexico or Central or South America, where the limit is five.
The size and weight restrictions are the same everywhere you fly unless it's Australia or New Zealand. The weight limit over there goes up by 20 lbs.
62 in or 158cm
50 lbs or 23 kgs
Carry-on Bag
As far as carry-on baggage works, each guest is able to bring into the cabin with them one personal item and one carry-on bag.
That may sound vague, but essentially what American Airlines means is a personal item is a small handbag, diaper bag, or purse.
The carry-on luggage size must be 22 x 14 x 9 inches or smaller. Basically, a small backpack or luggage.
For more clarity, here's a list of some unusually sized items that would fall into the personal items or carry-on category. These items will need to go in the overhead bins or be able to slide under the seat in front of you.
Soft-sided cooler bags
Soft-sided garment bags
Breast milk
Child safety seats
Car seats
Strollers
Medical or mobility devices
American Airlines Baggage Fees
Gate checked bags can cause more fees, but American Airlines' carry-on and checked bag policy has flexibility. In fact, some travelers get up to three complimentary checked bags to take on board.
Checked Bags
To qualify for between one and three bags, you have to be part of their AA Carry, the loyalty program. To benefit, you have to be:
At least to gold status as an AAdvantage Member
At least to ruby status as a Oneworld Member
Domestic First passengers
Business traveler/ First class
Service member or dependent
Otherwise, it will cost $30 domestically for one bag, one way. The next bag is $40. If you want to push the limits, a third bag would be $150 and a fourth would be $200.
Apparently, due to many passengers bringing things, they really don't want anyone adding a ton of luggage. At that rate, you might as well just get an oversize bag and figure it out from there, as long as you're fully compliant.
Carry-on Pet Fee
While it does not cost to bring a carry-on bag or a personal item, it does cost to bring on a pet. It's $125 per kennel to have your pet fly domestically or across North America, Central America, and the Caribbean.
If your pet is too big or you have more than one, you may want to put them in the cargo pet area. The fees for this vary and have to be assessed at the time of purchase.
Of course, there is never a charge or restriction on flying with a service animal.
Checking the Carry-on Bag
Whether on international flights or domestic flights, there is a litany of rules to follow from the time you arrive at the airport until you exit the next airport after deplaning.
There's a lot to keep up with, as certain airplanes and certain airports have allowances that others don't.
If you've ever been in a long line waiting to board a plane, you know how irritating it can be to fly with an airline that is anal about its size restrictions.
Ever seen a flight attendant walk down the line and pull out bags for the sizer frame? The unlucky ones flying on an airline with that much time can prepare for limited overhead bin space among other things.
How strict is American Airlines with carry-on bags?
Generally speaking, even though American Airlines does have a sizer at the door before boarding, they aren't as particular. In fact, sometimes they will ask if anyone is willing to store their carry-on bag under the plane.
That's basically like getting free bags checked.
If you have multiple diaper bags or a duty-free in addition to your personal and carry-on items, they are unlikely to call you out for it. However, always travel knowing that they do reserve the right to weigh what's checked as well as carry-ons.
What happens if the carry-on size is too much?
As stated, American Airlines can take notice of your bag and not allow it in as the main carry item. Even though this doesn't happen too often, try to avoid being obviously oversized.
Whether it was from negligence or you were trying to be sneaky, it will cost you. To be fair, it could be a strategic move for someone not wanting to pay checked fees, in the event no one catches it.
Anyway, it will be a $30 charge.
How strict is American Airlines with checked bags?
Perhaps because if you've made it all the way to the gate, you kind of deserves some leniency with carry-on bags. That may not apply to checked bags.
Usually, the gift of checking a bag means you don't have to take it anywhere.
Since it happens early on, the checked bag is weighed immediately. If the bag is too heavy, you'll be charged a slightly oversized fee. The shape is not as important, as it is with the carry-on.
Where do you bring a bag you're not taking on board?
Depending on where you are and who you are flying with, you could check in right where you pull up to get dropped off. They can weigh bags and take them from there.
If you're parking or getting dropped off where pick-ups happen, you'll need to go to the front desk. Even that is better than lugging it through security and to the gate.
Are there restrictions for a basic economy ticket?
When American Airlines debuted basic economy seats, they came with no real amenities aside from price. To be fair, some airlines don't offer basic seats any snacks.
As of now, American Airlines allows passengers to bring one carry-on bag and one personal item to any destination.
However, there are no checked options available that are included on the ticket.
Are there restrictions on what you can bring in the carry-on?
Just like with regular luggage, there are plenty of items you can't bring with you to your seat, personal item, or carry-on.
If you have any questions about specific items, you can probably find them either on the American Airlines website or through the TSA site.
There is actually a very detailed list that the TSA has published where you can search just by keyword or category.
They have made extra efforts to be as informative as they can be. It's impossible to cover every single item someone might want to fly with but they seem to do a good job at trying.
With that being said, it should be noted that if anything can be dangerous, it's a no-no. Also, liquids must be contained in 3.4-ounce bottles. That includes gel and paste.
What happens if something is removed from a carry-on bag during a security check?
So, you've been waiting in line to go through security for what feels like five generations. It seems like no matter what time you get there, the line stretches into infinity.
When you finally run your bag through the scanner, they pull you to the side. It's at that point you find out that there was a regular-sized bottle of contact solution inside and it can't go with you.
Perhaps you plead that you need it but it's not going to matter.
What happens next is you have a decision to make. You can either allow them to throw it away, despite the pain it will bring to your heart.
Or you can step out of line and mail it back to yourself or someone who will hold it for you. Mailing it to the hotel is also an option.
Of course, if you take the second option, it's possible you will miss boarding the plane. There's just no certainty the line would go fast enough or that you could accomplish the task in a timely manner.
What do you decide?
Honestly, it depends on the product.
Most items that they pull out you shouldn't have anyway, so hopefully, it's something like too much mouthwash. That's something you can spare to lose.
Otherwise, fingers crossed, you back it back unscathed.
Read next: If you are planning travel in the United Kingdom or Europe, you'll want to check out our guide to how strict easyJet is with hand luggage (spoiler alert: very).