We've been staying in Daimús for nearly three weeks now. Our apartment is almost complete beachfront. As I sit typing this post I can hear the waves crash on the shore.
We're told that this place comes alive in July and August as lots of people from Madrid keep apartments here and they spend the entire summer at the beach.
It's a complete contrast to what we have experienced. Only two months after the official Summer season is over the entire town seems to have shut up shop. Stores and restaurants are closed everywhere we look.
During the week we see maybe five other people on the beach – which we go to almost every day – a few more at weekends.
I have to run down the stairs in our apartment block because ours is the only one tenanted and all those long empty hallways give me the creeps.
The supermarket is a twenty-minute walk away. It closes on Sundays and all public holidays. Twice I've walked all that distance and it's been closed. I've had to feed Dylan ketchup and pasta shells for dinner, I now know to stock up whenever I can.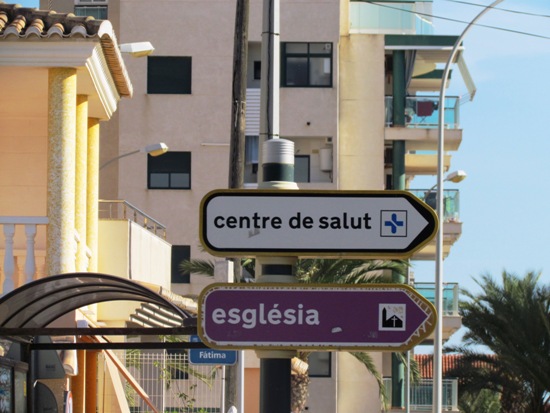 We came here for the beach, so Dave could get back into running and we could play outside and swim every day. We have not been disappointed.
Spain has been deeply affected by the Euro-zone recession and unemployment is high. Things are tough for a lot of people.
Yet public spaces are still taken care of, there is hardly any rubbish lying about and the locals take pride in where they live. We've grown to love the quiet here, and will definitely miss it when we travel to Madrid later this week.